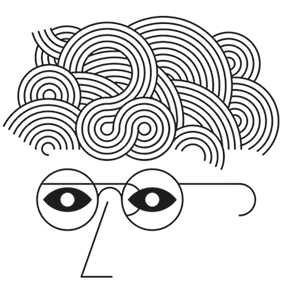 Born and raised in Birmingham England, but moved to London in 1996 in order to study fine art at the University of Westminster where I attained a BA(hons) in Mixed Media Art. I then worked predominantly as a freelance graphic designer / art director whilst supporting various musical endeavors, during this time I was guitarist in a punk-blues-garage band called Junkbox, who toured regularly and released music in the UK and an ill-fated LP in the USA. I also did a bit of music production for other bands in a studio I built in Hackney Wick.
Since 2009 I have been producing illustrations and infographics, and in 2011 I completed a short course in illustration at Central St Martins College which really helped me to focus on what I wanted to do. Since then I have been working full-time as a freelance Illustrator, specialising in editorial and infographic work.
I now live and work, in East London.
Selected Clients:
• The British Library • Waitrose Weekend • GQ • Heal's • La Repubblica • Houses of Parliament • Vanity Fair • BBC • The Economist • Cyclist Magazine • NS&I • The Sunday Times Magazine • The Week • Caspian Media • Which? • Wired UK • Lonely Planet • The Times Educational Supplement • Oxford University Press • Red Cow • Red Active • Dennis Publishing • The Daily Telegraph • National Geographic • Samsung • The Institute of Physics • The Irish Independent • The Financial Times • CNN • Variety Magazine
Profiles / Press
• Ape on the Moon:
Profile
• Folio:
In the Studio
Agents:
Snyder
for work in the USA  / Canada / Puerto Rico
Folio
 for UK / Europe / Everywhere Else